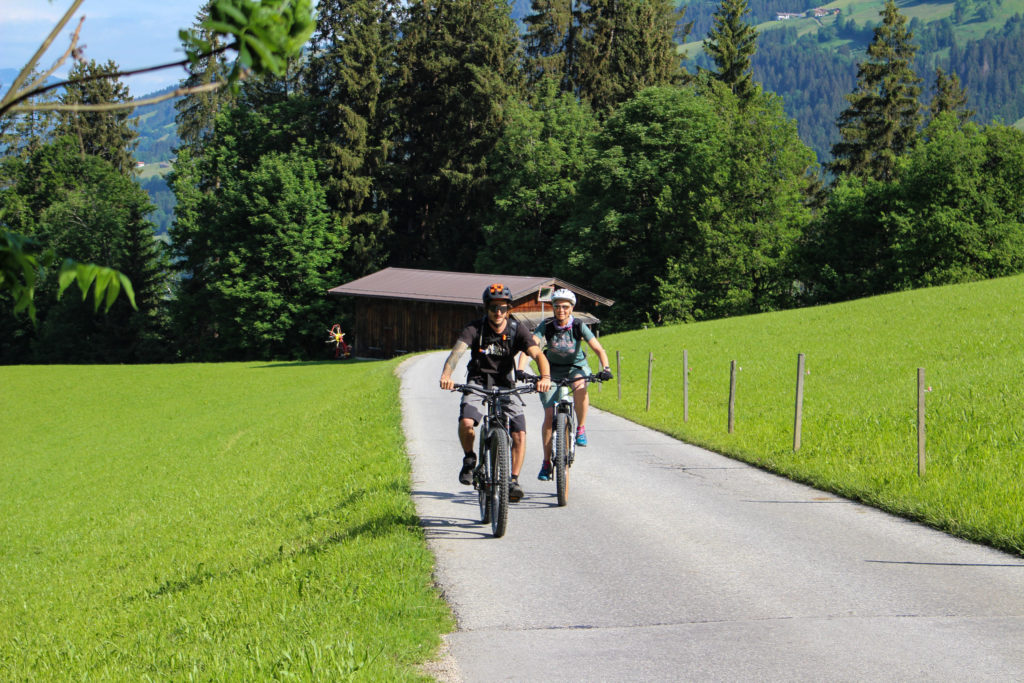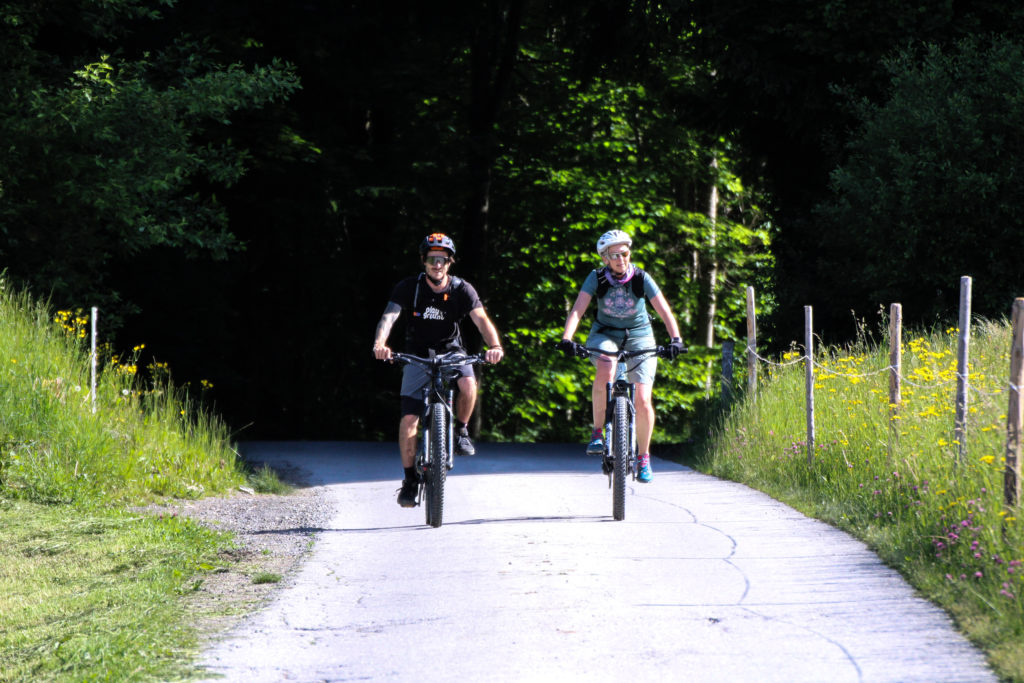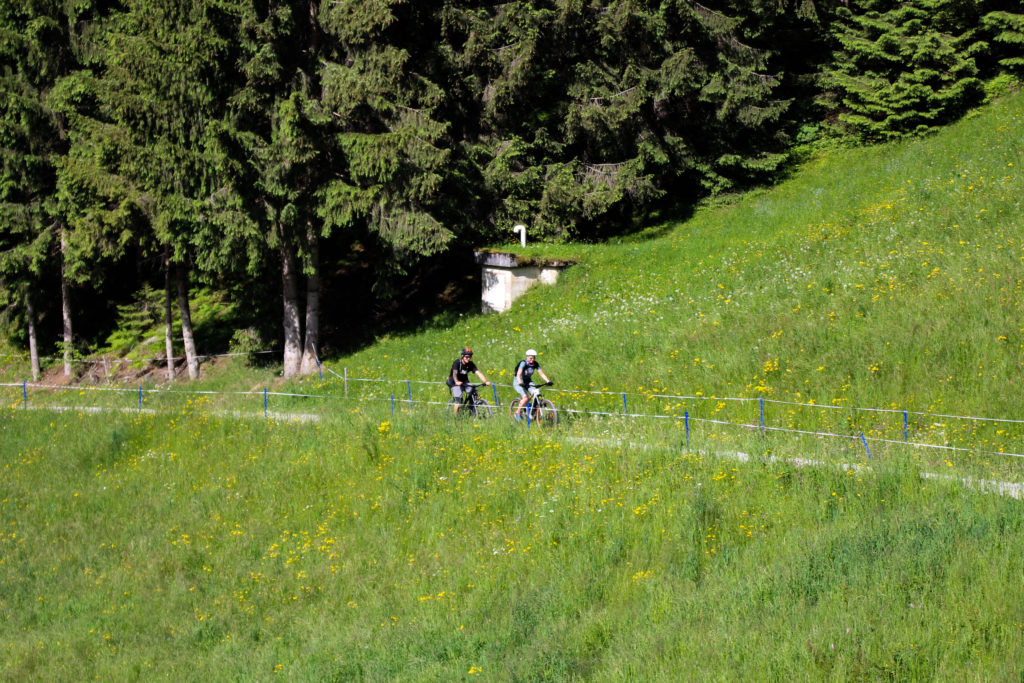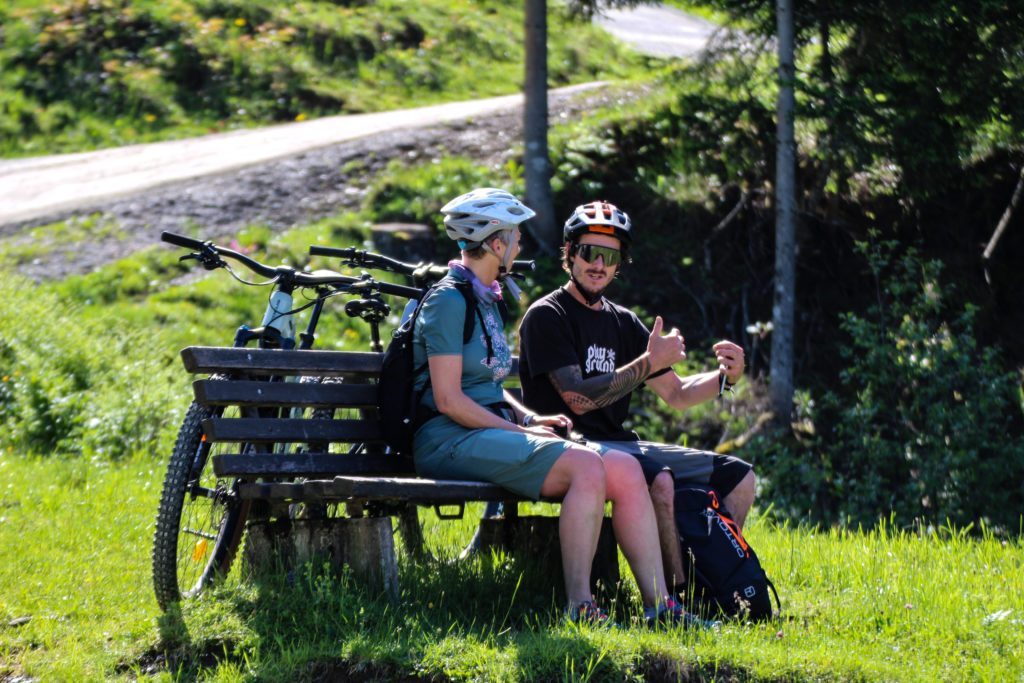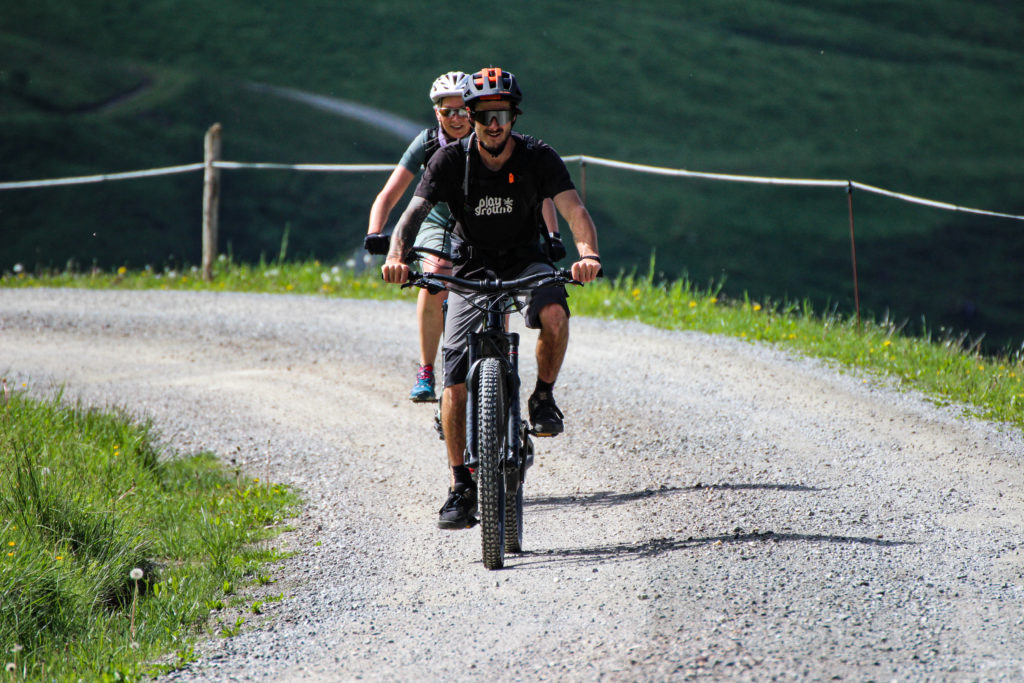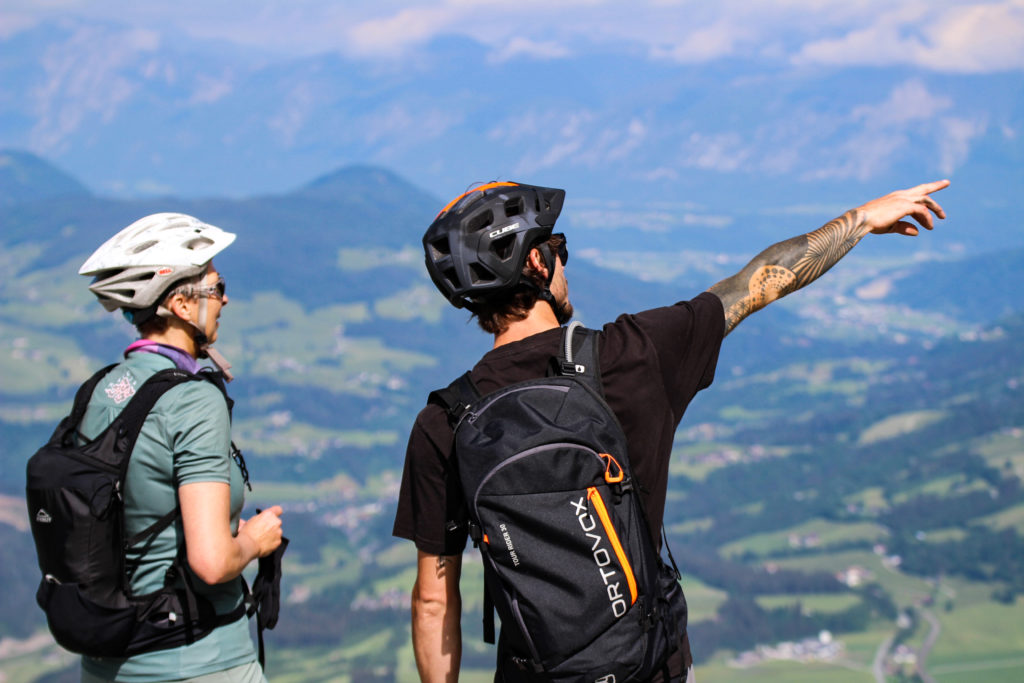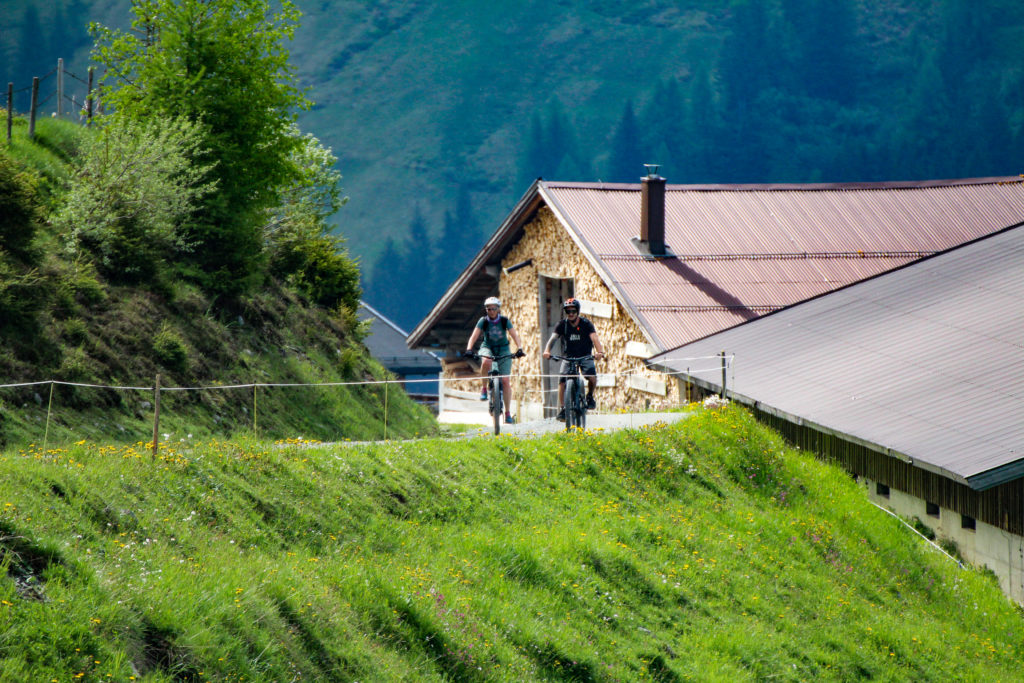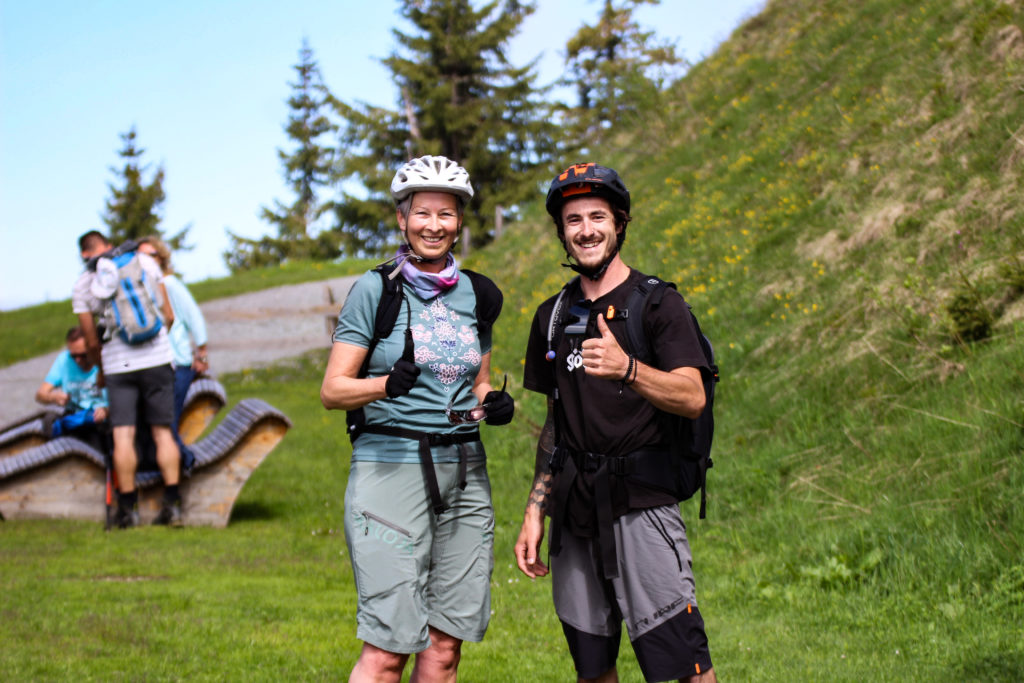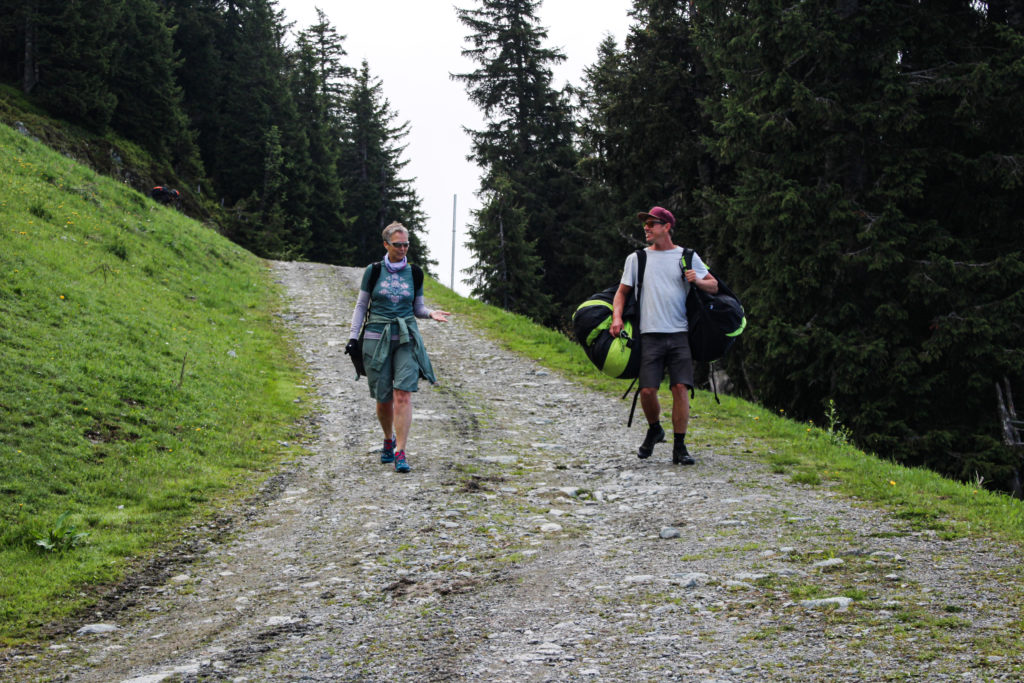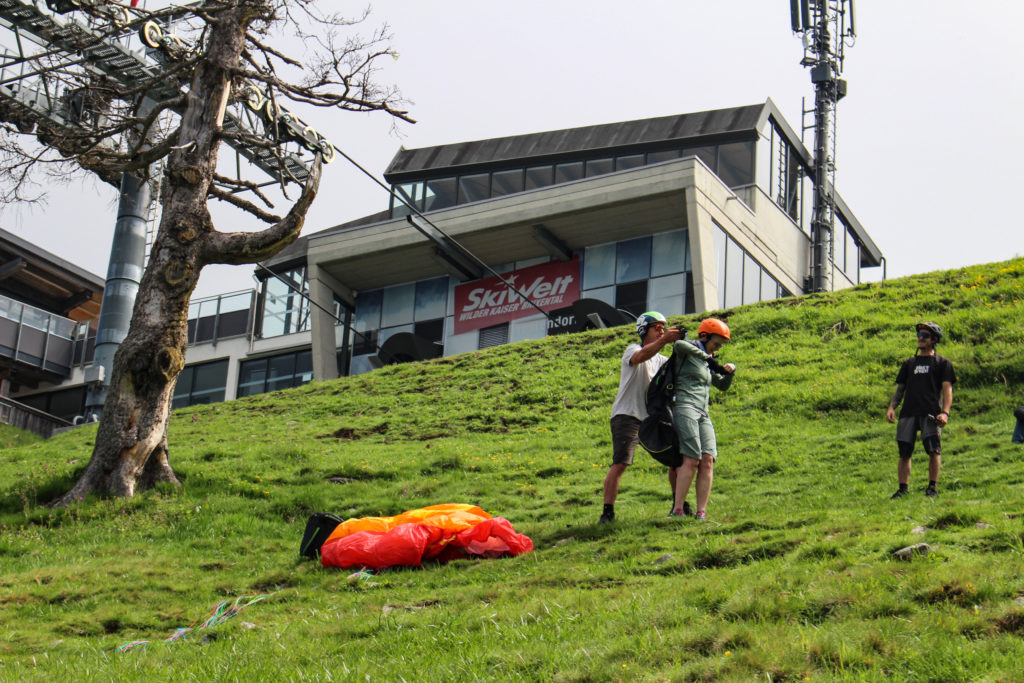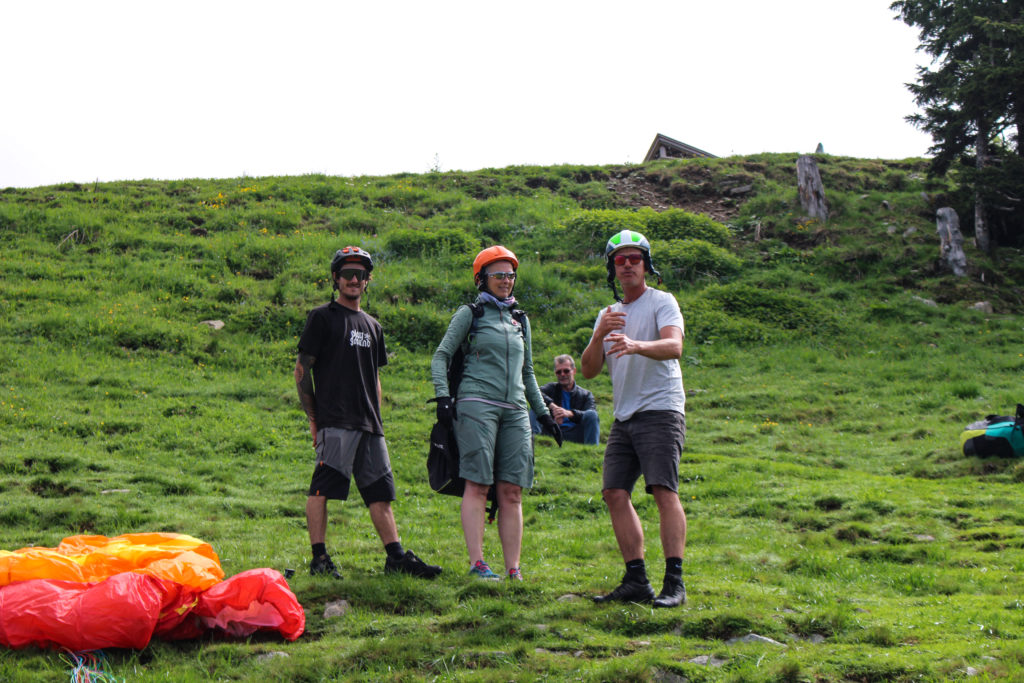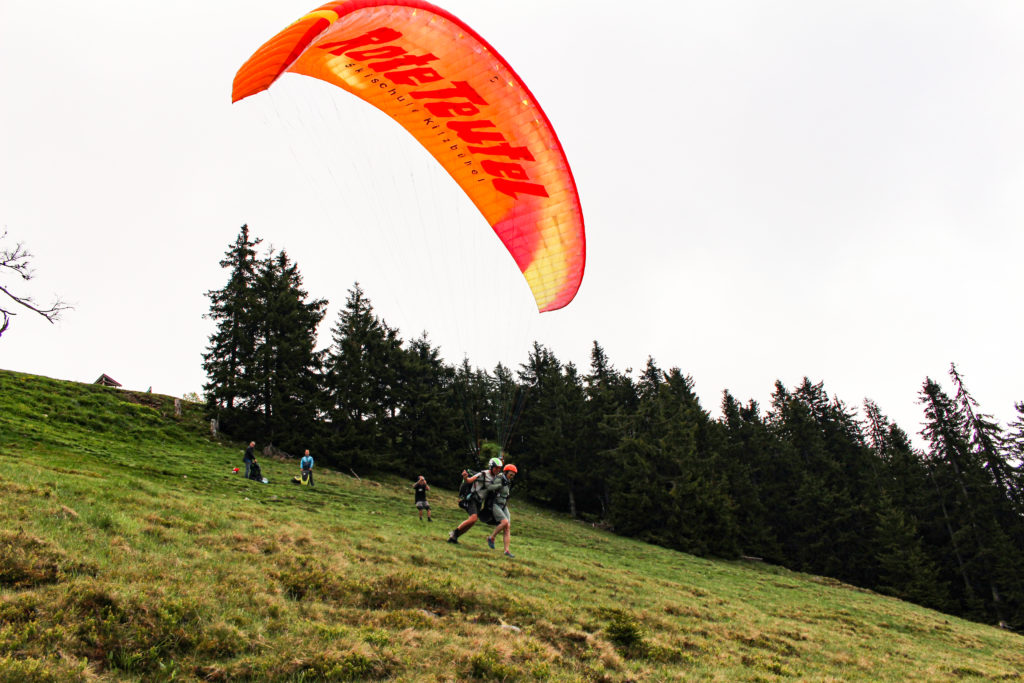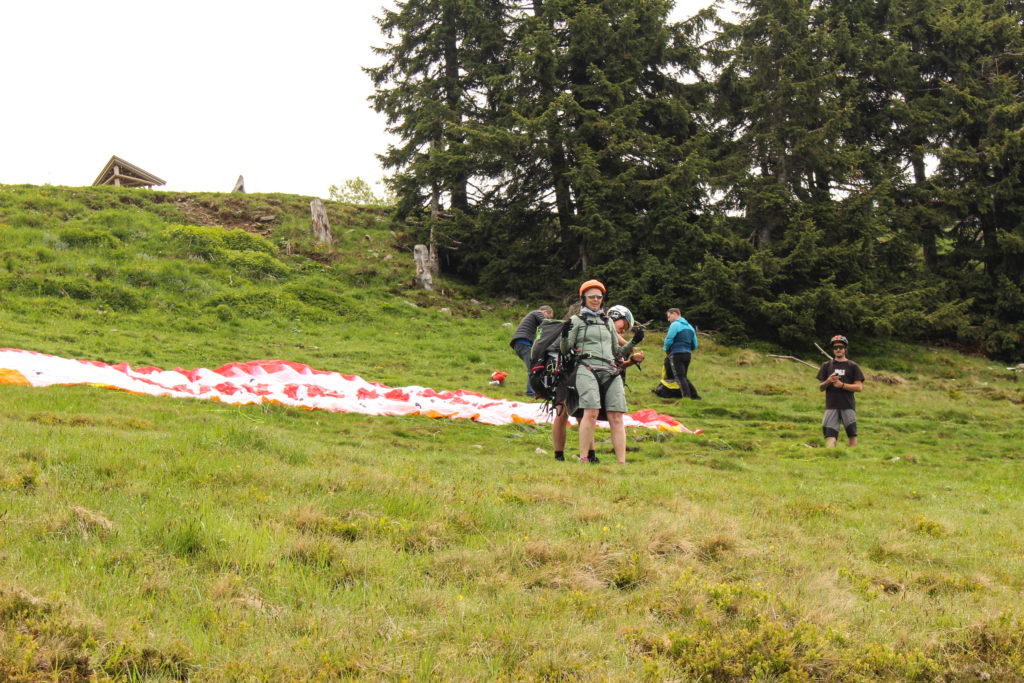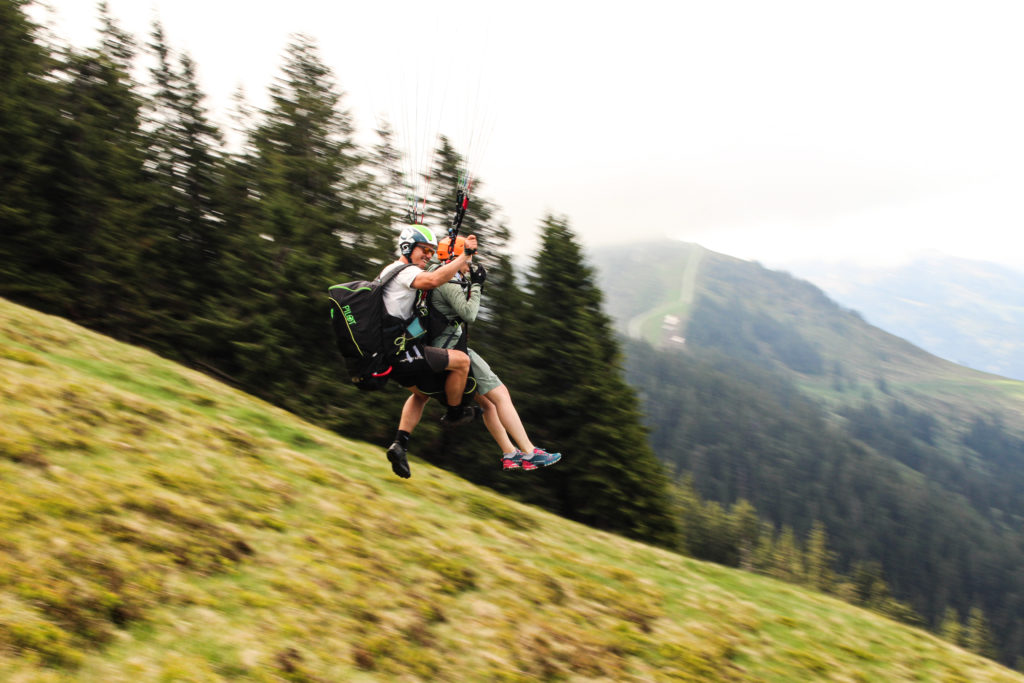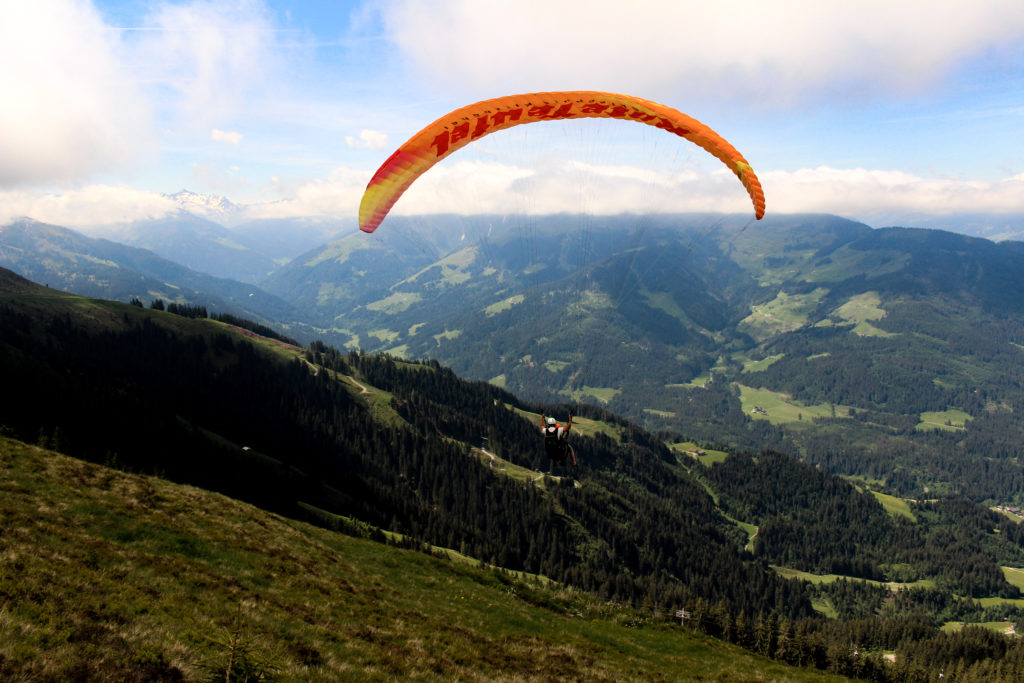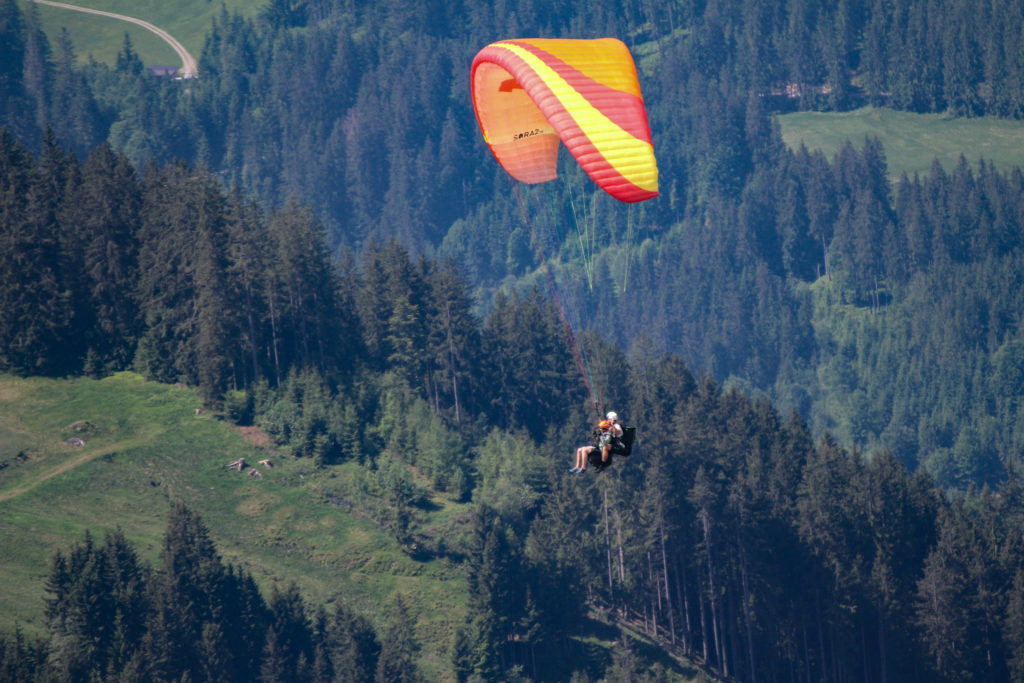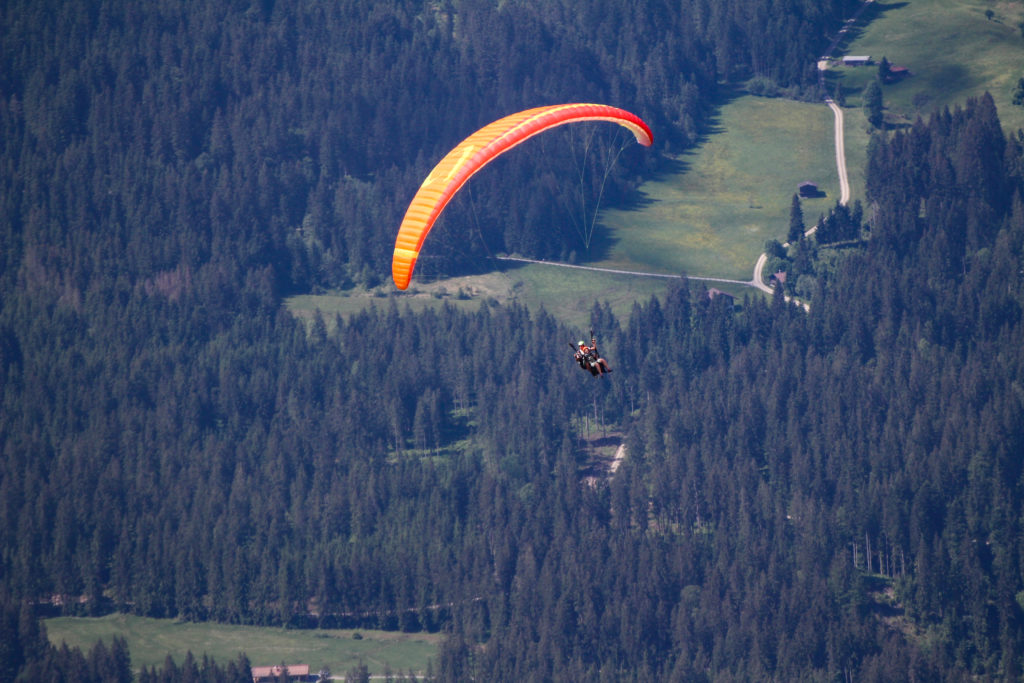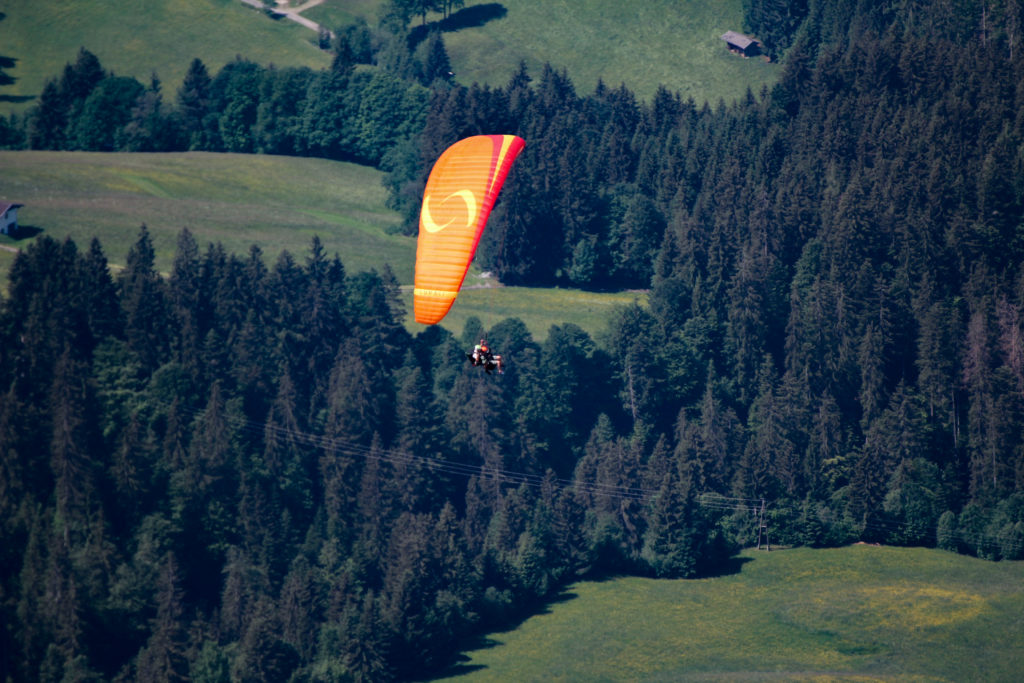 A very special offer is our Bike & Fly. In cooperation with the Flugschule Fly Tirol in Westendorf, we offer you an unforgettable experience. You ride with one of our guides from the valley station in Westendorf by e-bike either to the Choralpe or to the Talkaser mountain restaurant. After the idyllic panoramic ride and a small break, you will fly with one of our experienced tandem pilots with the paraglider back down into the valley to the Shirmbar so that you can relish your expierence. We guarantee you a breathtaking view and an unforgettable experience in the Kitzbuheler Alps! This unforgettable moment is photographed by C. Wurnitsch.
If mountainbiking is your hobby, holiday activity or even your primairy sport, you probably think mountainbikig is build out of speed, power, and endurance. When you think about yoga, on the other hand, you might consider it an equivalent to stretching or something you do to prevent soreness after a ride. But there's actually a lote more to it than that. We would like to invite you to join us in an unique nature experience with a relaxing and mindful yoga session.
Our bike and yoga instructor Leslie offers a wonderful e-bike ride followed by a yoga session at very special location.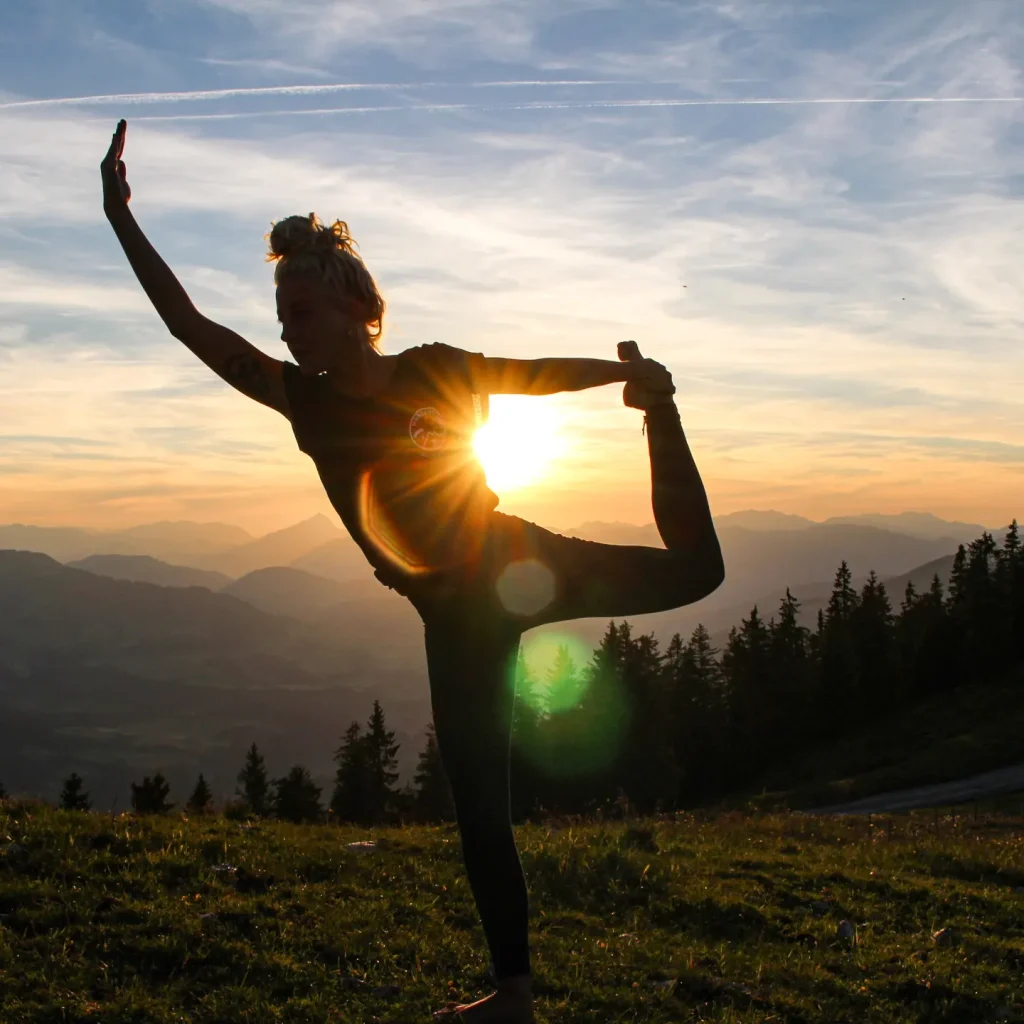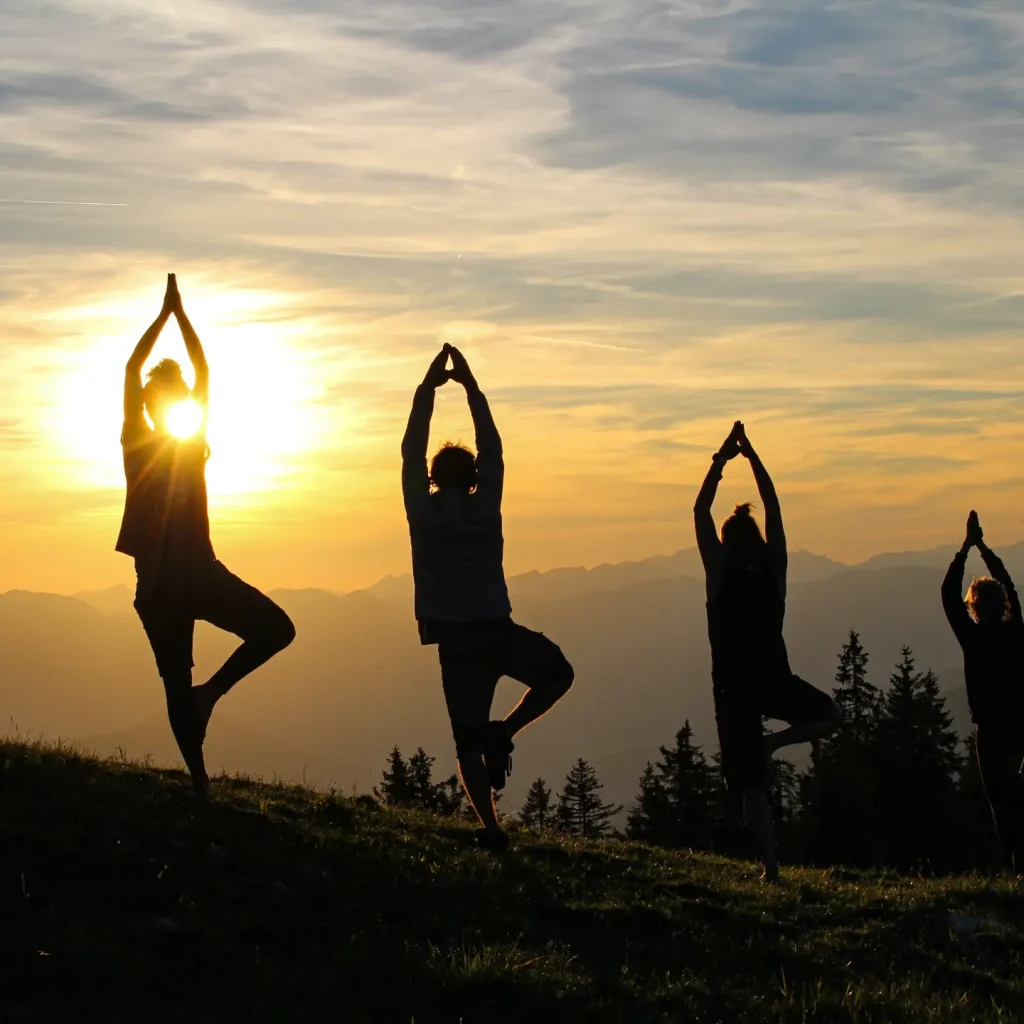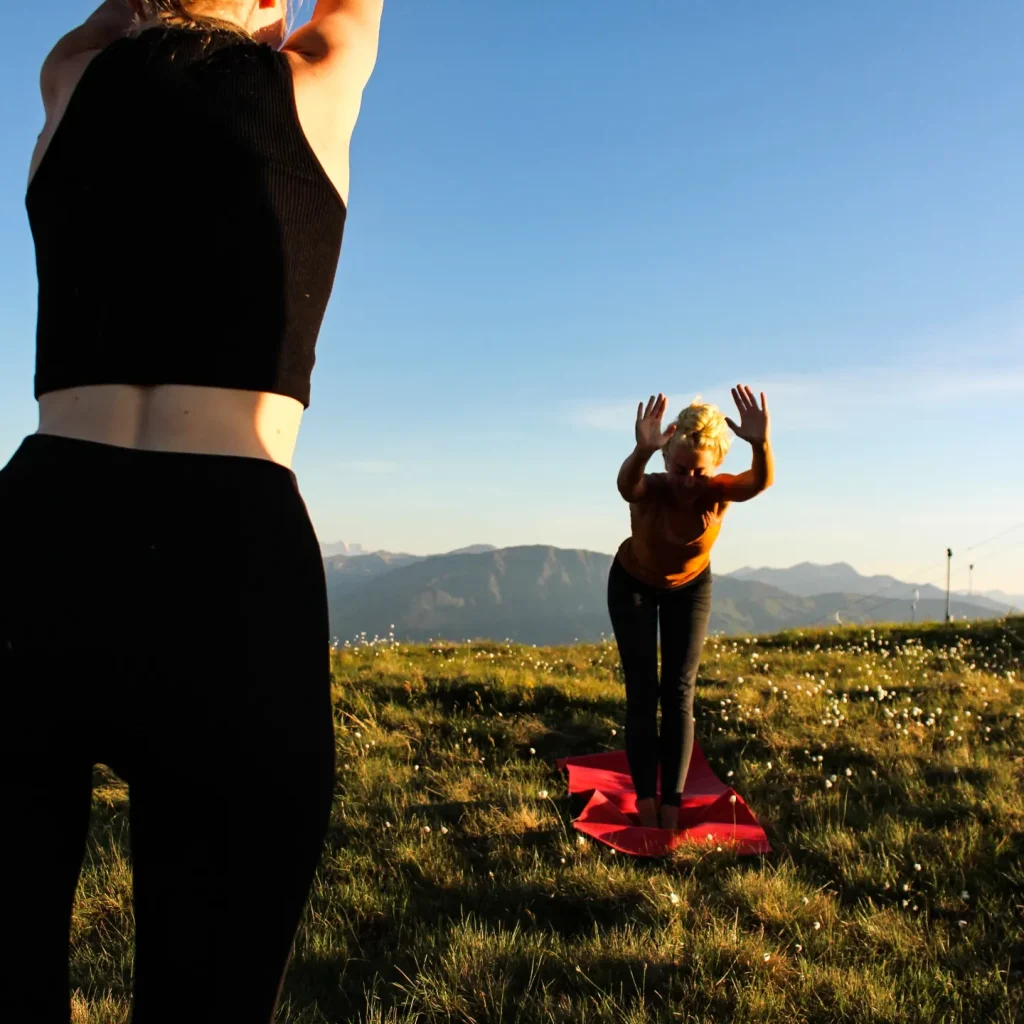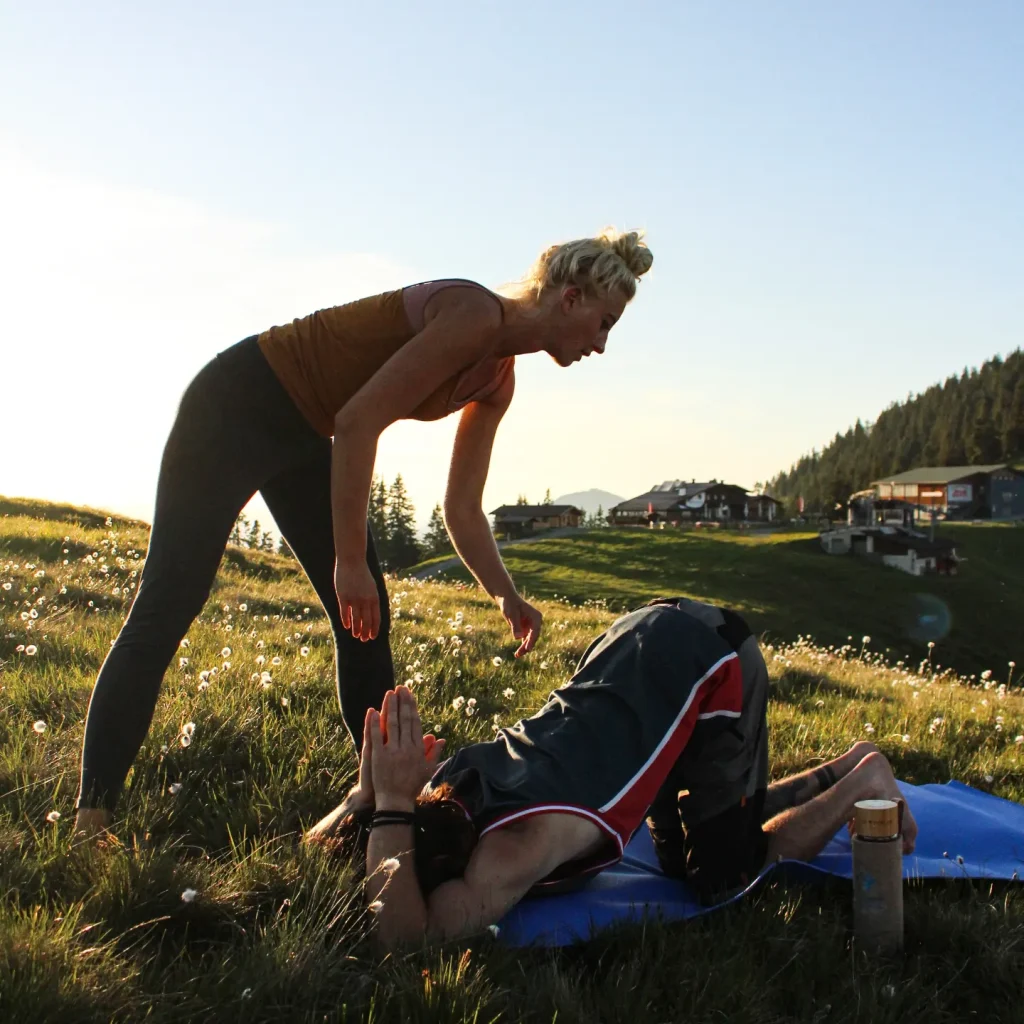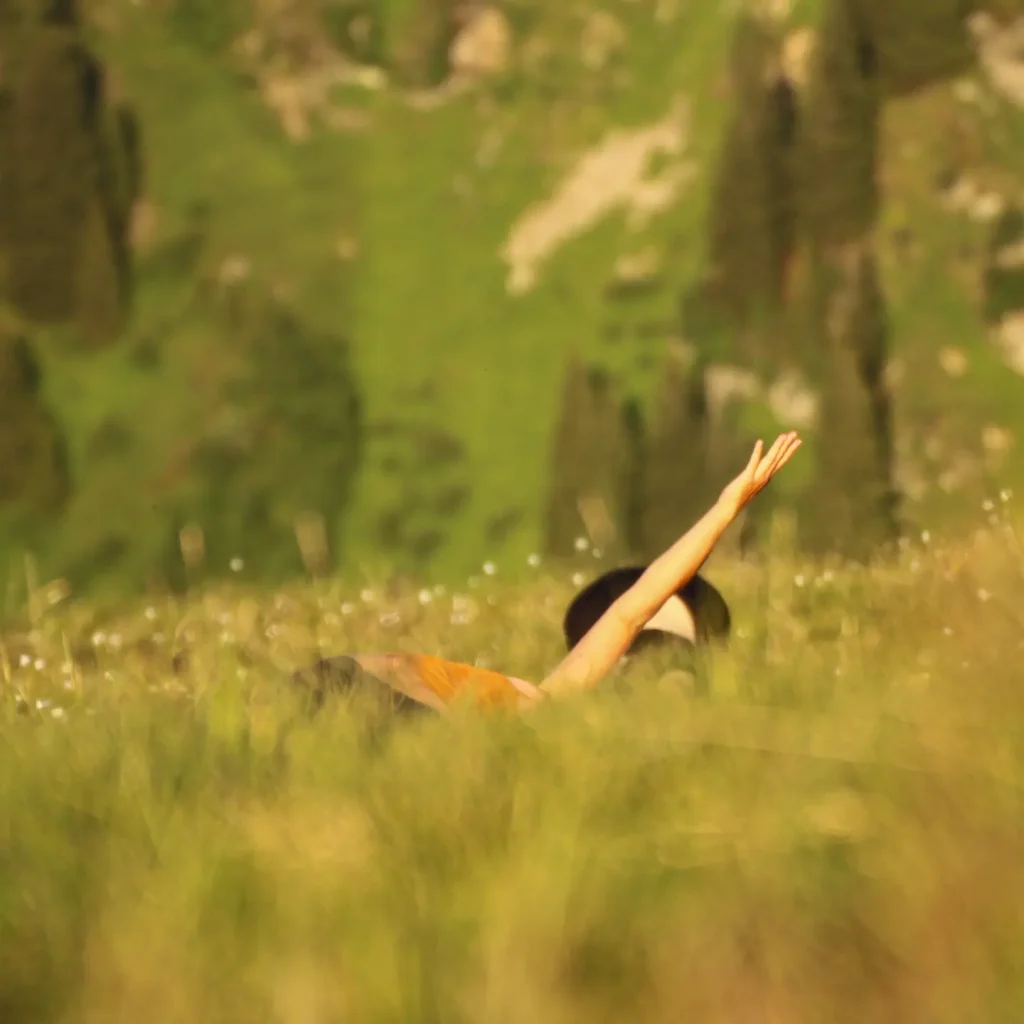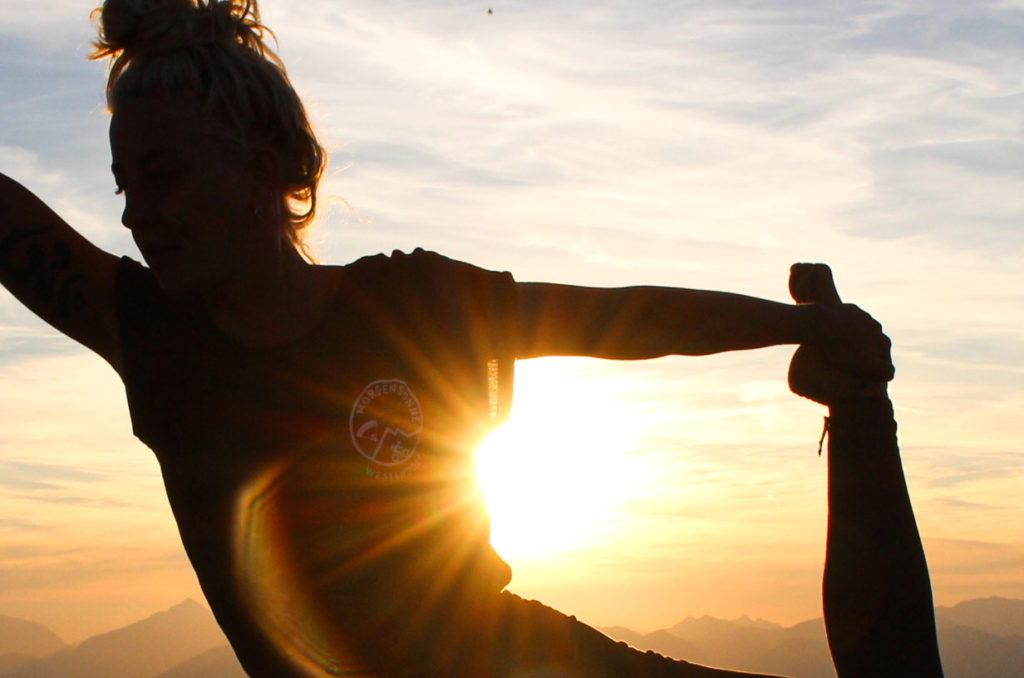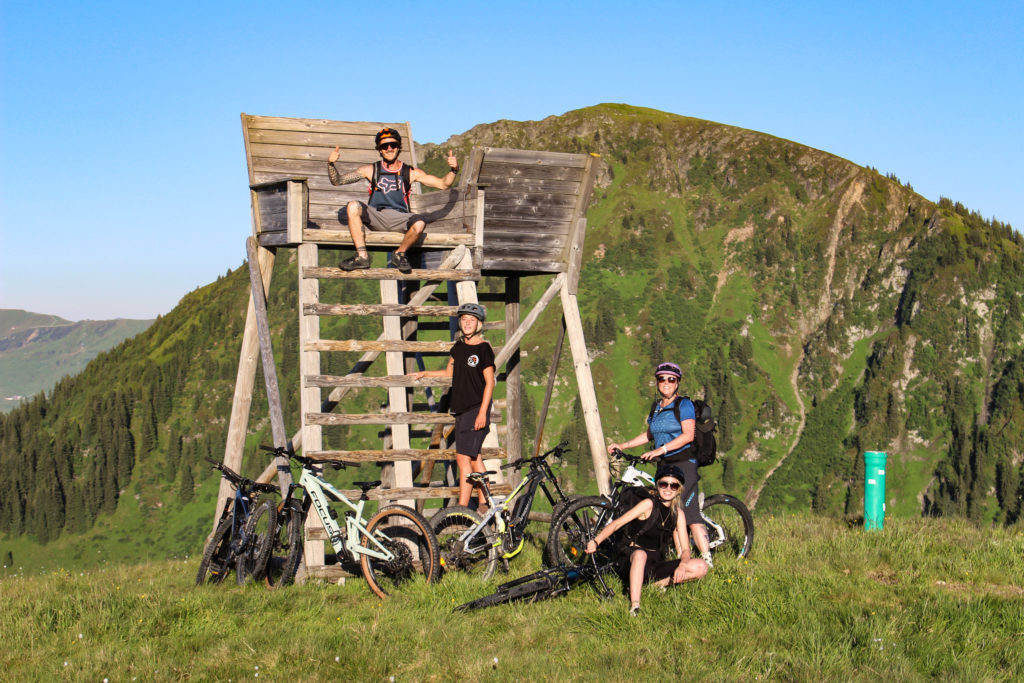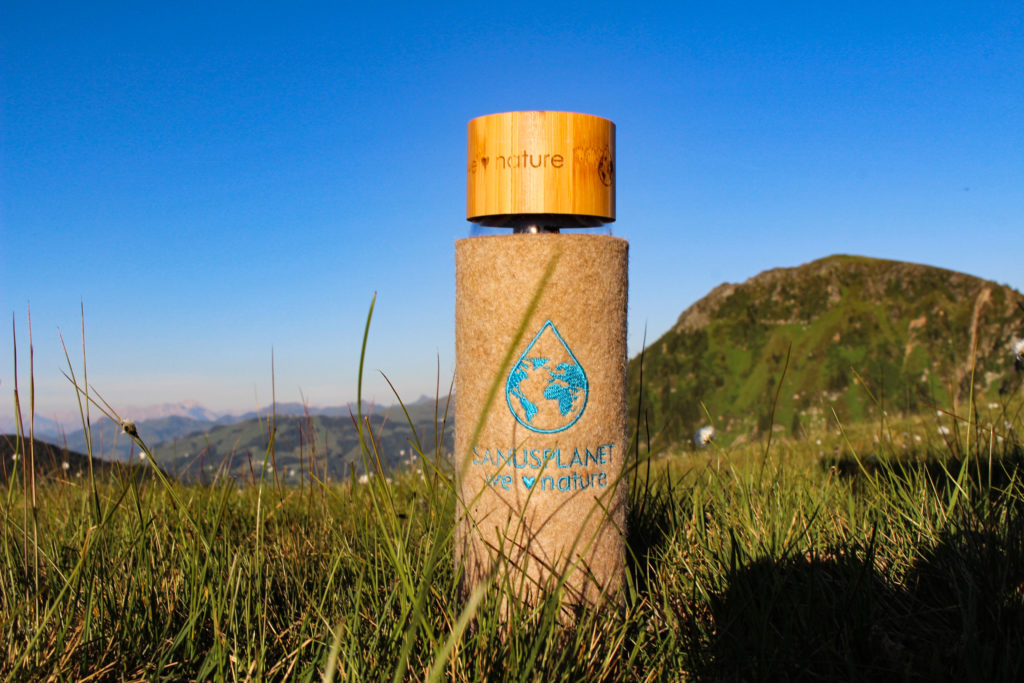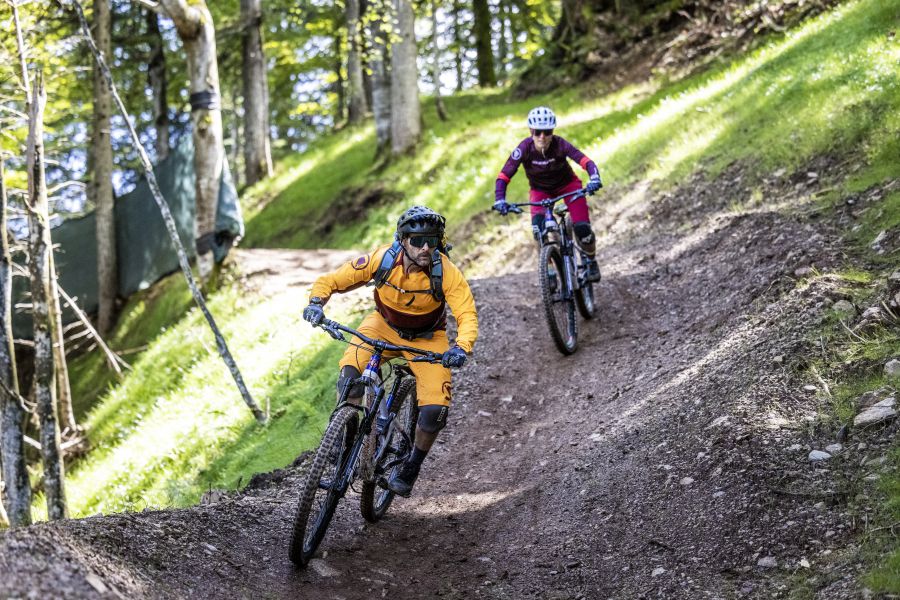 Our instructors will take you on an adventure and teach you to explore and push your own limits. Personal attention and safety are paramount. We encourage you to work on your concentration, coordination, and balance, all three of which you'll need for a great deal of driving pleasure. We teach you the art of 'letting go': not braking too much but going forward: mountainbiking!
What do you need? A bit of guts and bravura are useful, as well as a good physical condition – but not needed since it is for beginners as well. You can make good use of these during the exercises, where you learn to read the surroundings and scan your tracks, improve your braking and cornering techniques, and jump instead of dismount. In this way, we work together on an optimal riding style. Our diverse range of mountain bike clinics provides you with numerous tips, tricks and examples.
Ride Trails, Meet People, Have Fun'.
Or any of our other tours
Panorama tour
Genuss tour
Morgensonne tour