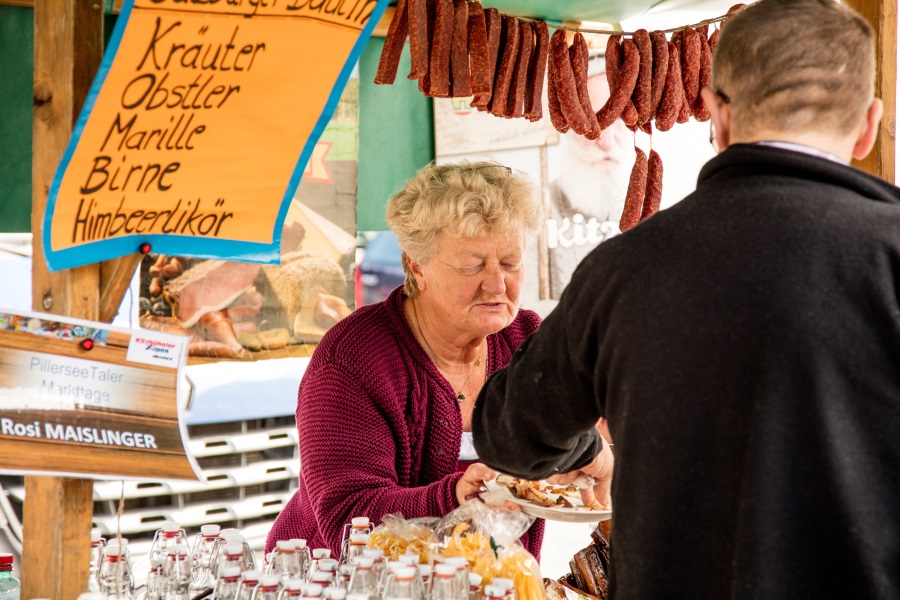 Bauernmarkte, or farmers' markets, are held every week in many Tirol villages. In Westendorf this market is called the Schau Zuichi market. There are products from the farmers in the area. So it could well be that you have walked or cycled past one of these farmers during your holiday. In addition to fruit and vegetables, there is also a wide selection of sausages, meats, mountain cheeses and natural home-brewed schnapps. The colourful market creates a cosy atmosphere in Westendorf that attracts both young and old.
What is there to experience?
Fun program for children
Handicrafts from local shops
Delicious marmalades
Mountain cheeses
Different kinds of meat
Home-brewed schnapps
Live music at the Messnerwirt
And of course plenty of beer and wine
Click
here
for more information about Schau Zuichi and its dates.